From Student Body President Rachel Ingal '21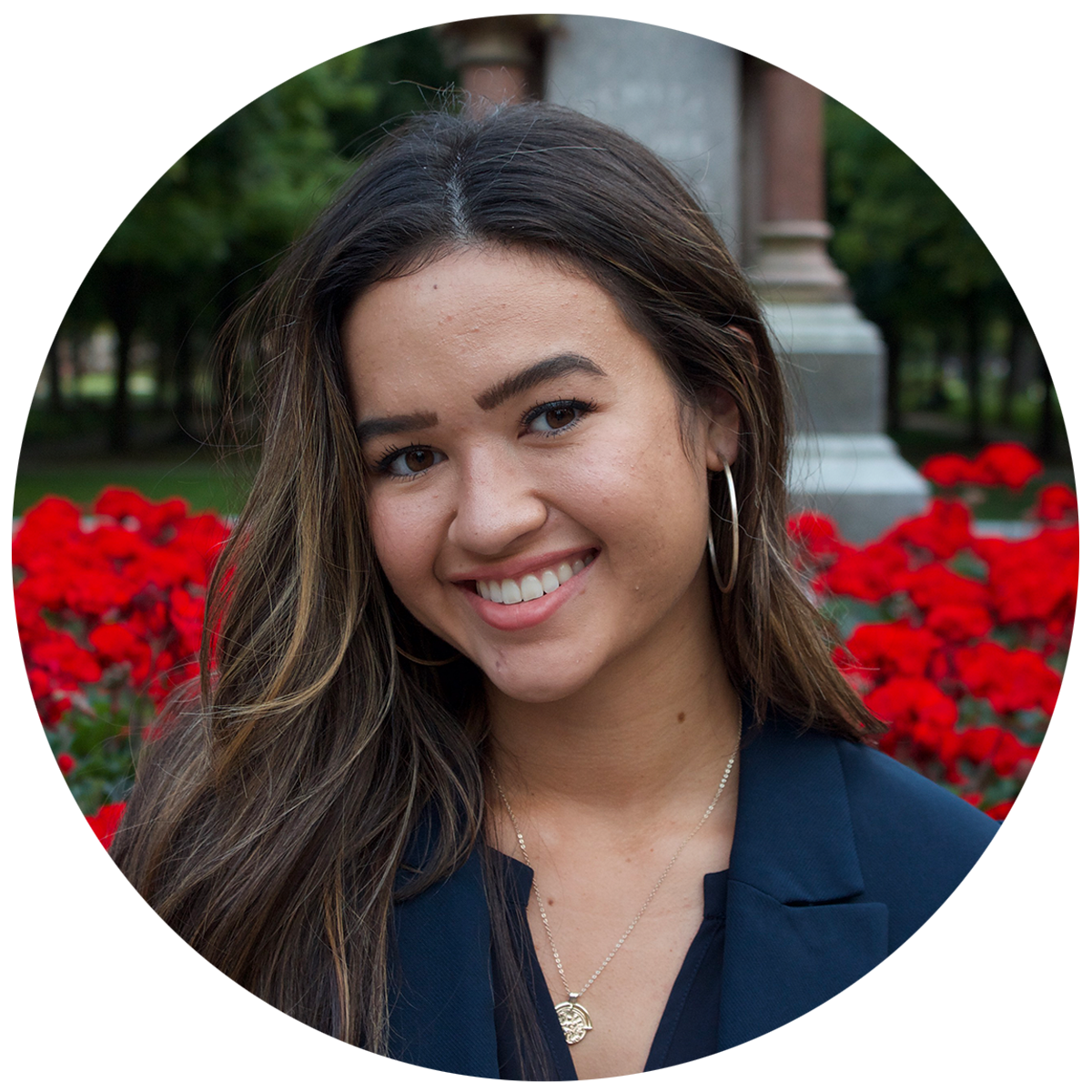 Dear Future Domer,
Welcome home!
My name is Rachel Ingal and I am currently serving as the Student Body President at Notre Dame this year. It has been an honor to hold this office in such, dare I say, unprecedented times, and my experiences over the past year have only furthered my love for this community. 
Making my final lap on campus now, this semester has been catalytic of reflection on all the love, laughter, and light from the last four years. That being said, I am so thrilled for you as you savor this monumental moment in your life and prepare for what I am confident will be a beautiful and promising journey ahead. Your time at Notre Dame will be shaped by fruitful friendships, vibrant adventures, and an abundance of joyful days. READ MORE >>
Community


ICYMI: 500+ Student Clubs and Organizations
Want to continue an extracurricular or try something new?
Our Student Activities Office (SAO) provides opportunities to get involved on campus through more than 500 clubs and organizations. 
Check out this YouTube playlist where our student tour guides introduce themselves and talk about the activities they are part of at Notre Dame and off campus.
Visit the SAO website to learn more and find a listing of our clubs and organizations.
Academics & Research


Eck Institute for Global Health
The Eck Institute for Global Health (EIGH), under the direction of Notre Dame alumnus and professor Bernard Nahlen, serves as a university-wide enterprise that recognizes health as a basic human right and works to promote research, training, and service to advance health standards and reduce health disparities for all.
The EIGH builds on Notre Dame's historic research strengths and brings together multidisciplinary teams of faculty to understand and address health challenges that disproportionately affect the poor and to train the next generation of global health leaders.
Global Perspective


ICYMI: All About Global Gateways and Centers
Notre Dame's Global Gateways and Global Centers provide opportunities for students through academic and cultural exchange.

Notre Dame International oversees these intellectual hubs in Beijing, Dublin, Jerusalem, London, Rome, Santiago, São Paulo, Mexico City, Hong Kong, Mumbai, and Western Ireland. 

Students benefit from Notre Dame's global partnerships, taking advantage of academic and internship opportunities via cooperative programs with governments, foundations, corporations, alumni, parents, and friends of the University.

Check out our Global Network.
Aid & Affordability


VIDEO: How to Read Your Financial Aid Notification
Questions about your financial aid notification (FAN)?
We'll walk you through it.
Learn More:
Bright Futures


Notre Dame Parent Reflections
Listen as parents of graduating students reflect and reminisce about their students' experiences at Notre Dame over the past four years.
Learn how Notre Dame has made a lasting impact both on their students and the parents themselves. 
Force for Good
Meet the Domer Dozen!
The Notre Dame Alumni Association has announced the 2020 honorees for the Domer Dozen program. 
The signature initiative of YoungND recognizes alumni contributions to areas of faith, service, learning, or work.
Meet alumni who have excelled in healthcare, childhood education, international aid, faith, cultural advocacy, gender equity, and space exploration, among other areas. 
We are proud to highlight their accomplishments to inspire our students, alumni, and all members of the Notre Dame family.
INTERVIEW: Professor Matt Hawkins on Jesus Christ Superstar in the Stadium
What happens to the performing arts when audiences can't gather en masse due to social distancing protocols? 
Well, the show must go on! 
And it did for Film, Television, and Theatre professor Matt Hawkins, along with the cast of Jesus Christ Superstar, the Notre Dame Symphony Orchestra, and the Folk Choir.
Unable to assemble a large audience in a more traditional campus venue, the groups performed the musical at Notre Dame Stadium earlier this month. 
Check out this interview with Hawkins to learn about the process. 
And watch Hawkins' Jesus Christ Superstar playlist on YouTube for snippets of rehearsal and a taste of the performance.